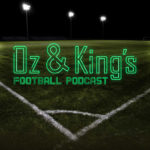 Interview with ex-US and Sweden National team Coach Pia Sundhage
Follow us on Twitter @ozkocandking  Facebook @ozkocandking Instagram @ozkocandking
Welcome to the 8th episode of OzKoç and King Soccer Podcast Show
Soccer and female participation has had a tricky relationship over the decades. The women's game grows year by year but it still struggles with some difficulties that have plagued its development since the beginning. There has been discrimination issues, there have been equality issues despite the presence of female players or coaches that have been just as impressive as anyone on the men's side. Pia Sundhage has witnessed that during her entire career.
"Pia Sundhage grew up during a time when women's soccer was looked down on much more than it is today," said Oz. "The game was being pushed back a lot more than it was being ushered forward. Even so, you had people like Pia who found enjoyment in the game and did whatever they could to pursue their passion and have fun. Pia would become one of the most accomplished female players and is now one of the top coaches in the world. Her philosophy of coaching would be a sound model for any team, male or female, to get behind." Indeed her philosophy has led to successes with the national teams of both the US and Sweden, being three-time Olympic finalist (twice a winner) and two-time World Cup finalist.
Oz continued, "Now the world sees the importance of women in soccer; the importance of a racial mixture." The soccer world would not have come to this realization without people like Pia Sundhage, Viv Anderson, and Bibiana Steinhaus leading the way, being an inspiration to others.
Pioneers
As we all know, one of the best things about soccer is how it unites the world: no matter someone's race, age, gender, or religion, the sport is a way for people to have fun and express themselves. This is evident in modern times, although the sport has had to overcome some difficulties centered around division and conflict in the past (and in some cases, even today). Pioneers of soccer have popped up frequently over the decades. There have been those that have paved a pathway to success for minorities so that they can enjoy the beautiful game.
"I've read about how, in 1978, Viv Anderson became the first black player to represent England at the senior level," Kerry said. "The news made headlines back then, but now that the barrier was broken, no one bats an eye when Theo Walcott or Raheem Sterling gets called up. That shows how far we've come." Referees also made a huge step forward when it comes to appointing women, with Bibiana Steinhaus becoming the first female to take charge of a Bundesliga match this past September. Steinhaus is an experienced referee who's good performances in managing women's soccer and the 2.Bundesliga got her a job in the top division purely because of merit. She deserves to be there.
Pia Sundhage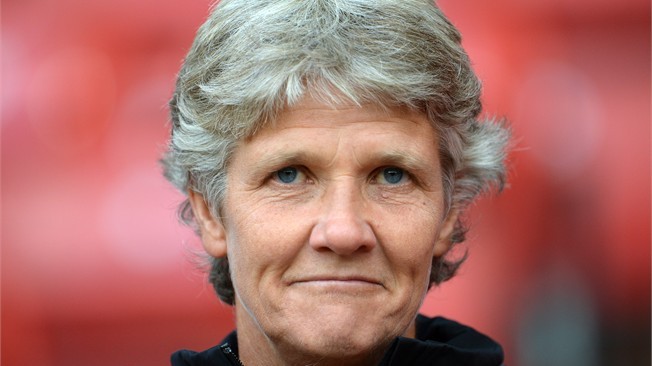 Episodes also available on iTunes Player FM  Acast Tunein, Android apps
Follow us on
Twitter @ozkocandking  Facebook @ozkocandking Instagram @ozkocandking
Episode 14: Interview-Story behind Mario Balotelli "Why Always Me?" shirt
Episode 7: Statement – Interview with AC Milan legend Gunnar Nordahl's son Thomas
Episode 16: Women's Football – Guest Victoria Sandell Svensson
Related Episodes