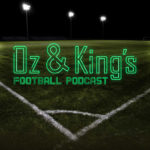 Welcome to the 5th episode of Ozkoç and King Soccer Podcast Show
The fun just keeps on going. This sentiment was running through the minds of every Atlanta United fan before, during, and after the club opened up their new stadium with a convincing 3-0 victory over FC Dallas. Fans arrived hours before kickoff to get the party started early with tailgates and other festivities. The whole city had been waiting for the sparkling new Mercedes-Benz Stadium to arrive and everyone involved with the Five Stripes was privileged enough to christen it with its first official game.
"To me, the entire season felt like it was building to this moment," said Kerry. "The people of Atlanta have been so welcoming and supportive of the team, and the team has responded with good results and electric play, first at the borrowed home of Bobby Dodd Stadium and now here at the Benz." Kerry went on to say, "I think Bobby Dodd is a great place and I loved it there. It certainly has its own charm to it. But it was always going to be a temporary home." Indeed, the plan from the beginning was to have United play at the goliath 71,000 (42,000 for soccer) capacity stadium. "You get the sense now that this club's identity has been finalized. With a permanent home that suits the teams style of play, we now know exactly what we're going to get from Atlanta United.
Mercedes-Benz Stadium is the latest to be welcomed to the sporting world. And the Benz, just like Bobby Dodd, just like San Siro, just like Anfield, has its own characteristics that make it a unique experience. While traveling around the world to see various sporting events is a common practice, some find joy in simply experiencing the different stadiums. While we can find similarities between stadiums, no two grounds are exactly the same. Go to Anfield and see the Kop in all its glory; go to San Siro and witness it's large towers; go to Wembley and view its magnificent arch; go to the Bombonera in Buenos Aires and get a sense of its steep, almost vertical stands and tight space. Teams have different methods of coping with each ground, and when they move stadiums, they may take some time getting used to the new surroundings.
"Arsenal is the classic example," says Oz. "The Emirates is a beautiful, world class facility, completely different from Highbury. But Highbury was a big part of Arsenal's success over the years. The Emirates is something that both the club and the supporters are taking time to adapt to." Oz thinks that stadiums like Mercedes-Benz are the ones the world has to get used to. "We have entered a new era when it comes to sports facilities. The Benz has created an environment that mixes comfort with an intimidating atmosphere for away teams. Ultimately, it is a stadium built for entertainment." The thought of moving into a new era is an exciting one. While there is nothing wrong with the classic, old-fashioned stadiums in the world, a new era of stadiums is just one aspect of a new era of soccer. Here's to making it a great one.
Mercedes Benz Stadium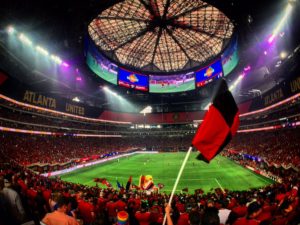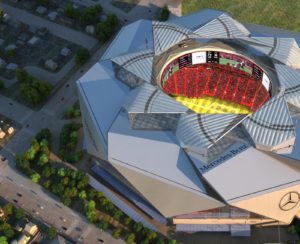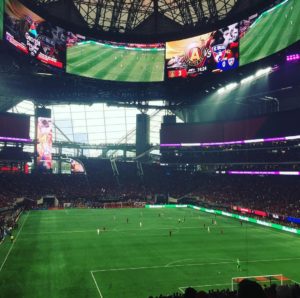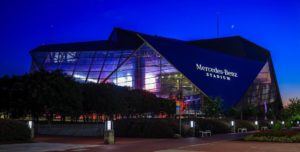 Related Episodes