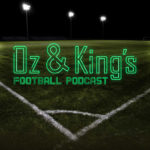 Season Finale of the Football Podcast
Welcome to the last episode of the 2nd Season of the OzKoç and King Soccer Podcast Show.
The end of another football podcast season and chapter. Facing the conclusion of something fond and enjoyable is always tough. We never want the good times to end. But, when one thing ends it can often make way for something greater. As the second season of Ozkoç and King comes to a close, both Oz and Kerry are excited to bring a fitting finale tying together to the whole season.  They are also ready for the excitement that Season 3 will bring of their football podcast.
"We've got a lot planned for the next football podcast season," said Oz, "and I think the past year has prepared us for it. The podcast will reach another level, just as Season 2 was a step up from Season 1." But the end of the second season was all about fun. There were big games to cover and memories to reminisce over. Kerry takes note of the nature of the episode.
↑↑Listen to episode↑↑  Episodes also available on iTunes Player FM  Acast Tunein, Android apps Follow us on Twitter @ozandking  Facebook @ozandking Instagram @ozandking
Last Football Podcast episode of the Season
"This is an episode that is very varied when it comes to content," he said. "There were a few massive games to reflect on, including the end of the MLS season. In fact, a few soccer seasons were coming to a close, as we have also finished coaching for the year. But I'm glad we were able to bring back one of our favorite things to do. Yet another manager incensed after a controversial game."
"Season 2 will be missed," said Oz. "From an interview with Pia Sundhage to continued experiences with Atlanta United, we were able to take another step in our journey. Of course, we greatly appreciate everyone that has joined us, and we're ready to bring all of our supporters along for the ride that is Season 3."
↑↑Listen to episode↑↑  Episodes also available on iTunes Player FM  Acast Tunein, Android apps Follow us on Twitter @ozkocandking  Facebook @ozkocandking Instagram @ozkocandking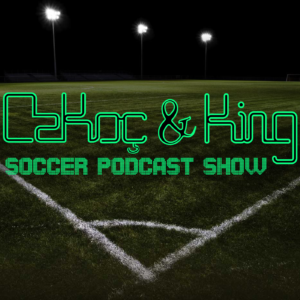 Episode 8: Interview with ex-US and Sweden National team Coach Pia Sundhage
Episode 14: Interview-Story behind Mario Balotelli "Why Always Me?" shirt
Episode 16: Women's Football – Guest Victoria Sandell Svensson
Related Episodes