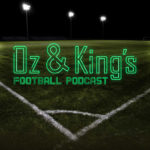 ↑↑Listen to episode↑↑  Episodes also available on iTunes Player FM  Acast Tunein, Android apps

Follow us on Twitter @ozandking  Facebook @ozandking Instagram @ozandking
Recap of World cup and Arsenal vs United
Welcome to the 17th episode of OzKoç and King Soccer Podcast Show
The big games in world football are expected to be exciting affairs. Games between two superstar clubs where we can see back and forth, attacking play packaged with a tactical masterclass and an intense atmosphere. However, often in these matches, the big clubs can easily cancel each other out. They often don't live up to the hype. The highly anticipated encounter between Arsenal and Manchester United on matchday 15 was not such occasion.
"It was a game that had everything," said Kerry. "Right from the opening whistle, we had intensity and drama. It felt like the rivalry between the two was back at its height. There was controversy, plenty of goals, a red card, and just all around action." Many supporters of Arsenal believe that the Gunners played a poor game, particularly defensively. Giving up three goals at home is rarely excusable after all, especially against an arch rival in a must-win game. But Oz and Kerry hold a different view.
"Arsenal were superb,"
"It sucks to say that they lost, and credit to United for pulling out a great win. I thought Arsenal were outstanding. They created a ton of really good chances. Other than a handful of individual errors, I thought they played really well and continued the good form of the past few games.
"Perhaps the biggest reason for Arsenal's loss," Oz continued, "was because they ran into a superhuman named David De Gea, whose fourteen saves equaled a Premier League record. In the big matches, you have to rely on your big players, and he came up huge for them." The Red Devils have another big game coming up against neighbors Manchester City, but they'll be without the influential Paul Pogba, who picked up a red card against Arsenal. "He's a big player that United will be without", said Kerry, "and they'll surely miss his presence." Let's hope that another massive encounter will live up to the hype.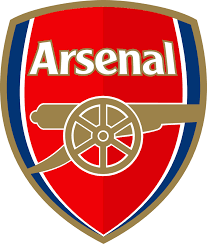 Arsenal FC
Related Episodes