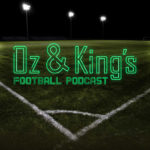 Interview with Colorado Rapids player Mohammed Saeid
Follow us on Twitter @ozkocandking  Facebook @ozkocandking Instagram @ozkocandking
Welcome to the 17th episode of the Ozkoç and King Soccer Podcast Show
It would be uncommon for anyone to walk through life and not face rejection. Sometimes it is hard to prove to people that you have the skill set they are looking for. And even if they do recognize your capabilities, they may deny you for other, technical reasons. Moments like these can be tough to handle, but it's important to not get discouraged. It's important to continue believing in yourself and that your chance will come. Colorado Rapids midfielder Mohammed Saeid epitomizes this mindset.
A player with loads of talent from Örebro, Sweden, Saeid was given limited chances to play in by clubs in England, the Netherlands, and Sweden. But a player with that much ability can't be denied for long, and he got his chance with hometown club Örebro SK before moving on to becoming a starter and key contributor with the Columbus Crew.
"It's not in Mo's DNA to give up so easily," Oz says. "He's a rational guy that knows how to look at the bright side of things. And when you have both the confidence and ability that he has, you know that your time will come. That's something I think everyone should realize."  Mohammed Saeid, a starter in MLS ever since he joined the Crew, Saeid was an MLS Cup finalist in his first season and has since come across even more new experiences. Kerry likes to imagine the differences that come with moving from one league to another.
"MLS is a different league than most," he said. "The transition that players go through when coming over from Europe is one of the most difficult things to overcome. Even while dealing with the complexities of MLS, Mohammed Saeid is able to take any difficulties in stride."
Mohammed Saeid takes the same approach to life no matter where he goes. It has helped him continue to be a starter even after moving to Minnesota United and Colorado Rapids. It is a positive outlook that guarantees that everything will work out in the end. Without this sort of confidence, as well as the willingness to take risks, achieving your goals becomes harder.
Mohammed Saeid – Colorado Rapids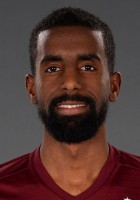 Follow us on Twitter @ozkocandking  Facebook @ozkocandking Instagram @ozkocandking
Preseason Episode 5: Count your blessings – Interview with Anders Andersson
https://ozandking.com/episodes/episode-8-interview-with-ex-us-and-sweden-national-team-coach-pia-sundhage/
Related Episodes