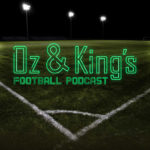 Follow us on Twitter @ozkocandking  Facebook @ozkocandking Instagram @ozkocandking
WELCOME TO THE 5TH PRESEASON EPISODE OF OZKOç AND KING SOCCER PODCAST SHOW
"I was scared. I didn't know what had happened or what to do. All I could do was try to calm down, because it takes a cool head to deal with these situations."
That was Oz recounting a time when a player he coaches apparently fainted. She ended up being alright, dehydration the reason for her dizziness, but for a few moments, panic had set in across the team. Both Oz and Kerry realized the amount of steps that needed to be made in the event of an emergency, whether its something as simple as dehydration or something much worse.
"There are a lot of factors that come into play when these sudden situations arise," Oz continued. "I had to get her away from the field and into the shade while I made sure she was alright. I also had to let her parents know and determine whether or not she could continue playing or not." Kerry, meanwhile, remained with the rest of the team and he had his own duties to take care of.
"I don't think I did much. It was my first practice with them, so I was still getting to know everyone. All I could think to do was to try and prevent everyone else from panicking. Luckily, it soon became apparent that she just needed to rehydrate and rest." Sometimes, tragedies occur on a soccer field that paralyze the world in sadness. They don't happen very often, but they are all too shocking all the when they do. "This is why every major event is monitored by highly qualified doctors and people that specialize in solving emergencies at a moment's notice. Heart attacks, concussions, or any other injury can ruin a player's life, but they can be dealt with."
The afflicted player isn't the only one affected, however. Friends, family, and teammates are also touched by the tragedy. Anders Andersson, Swedish soccer pundit and former player, was on the field for Benfica when his good friend Miklós Fehér collapsed due to cardiac arrest. The Hungarian striker's sudden passing was heartbreaking for his family and for Anders. His thoughts are hard for the general public to relate to, but they are important to understand. How exactly do fatal or near-fatal accidents affect people, and how do they affect the beautiful game?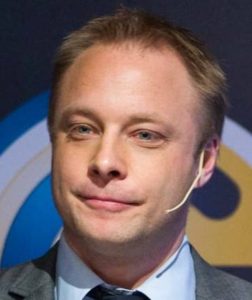 Anders Andersson
Related Episodes