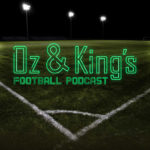 Follow us on Twitter @ozkocandking  Facebook @ozkocandking Instagram @ozkocandking
Welcome to the 11th episode of the Ozkoç and King Soccer Podcast Show
Jiloan Hamad. A young, yet experienced footballer with an interesting backstory and an impressive career. Azerbaijan-born and of Kurdish descent, Hamad grew up in Örebro, Sweden, just like our very own Oz. In fact, both of them would play against each other and other top quality youngsters after school in futsal facilities. This spontaneous soccer playing background was the start and would help shape Hamad throughout his still young career that has so far taken him to clubs like Malmö FF, 1899 Hoffenheim, Standard Liege and Hammarby IF.
"Jiloan has shown maturity from an early age," Oz remarks. "He has shown he is capable of taking on pressure and the responsibility that comes with it, from scoring a championship winning goal as a teenager to captaining one of Sweden's biggest clubs by his early twenties. He is primed for the big stage, and I'm honored to have followed his career since the beginning."
After playing in the Bundesliga with Hoffenheim and with the Swedish national team, Hamad has returned to Sweden to play in the Allsvenskan with Hammarby IF. There is, even more anticipation around the country than normal for the start of a new season.
"The Allsvenskan is a league that is very competitive and exciting, so the Swedish people look forward to every season," says Kerry. "I actually think it is similar to Major League Soccer in many ways. Unpredictable and underrated, there are a lot of quality players and teams, and there is a unique culture as well." Kerry goes on to say, "This season, a lot of Swedish stars are returning to the league, bringing that much more quality and excitement. I can't wait to follow it."
Oz signed off by saying, "What's great about soccer is that there is always something going on. You never have to look far in order to find top class stuff."
Jiloan Hamad – Hammarby IF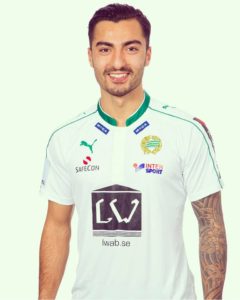 Related Episodes